Quick Links
FACULTY & STAFF
What parents are saying: "I could not agree more that SCDS is doing an amazing job on all fronts. My child enjoys going to school, likes the curriculum and the faculty and has made a number of new friends... all good! Thank you for all you and the faculty and staff at SCDS do day in and day out."
The Scottsdale Country Day School staff have been carefully selected to represent a plethora of educations, experiences, and unique skills to ensure each of our students are afforded a rounded education. Staff at the SCDS charter goes above and beyond when it comes down to helping each individual student be successful and will often be found after school working with students individually or in small groups.
Open communication is imperative for each child to be successful and our staff encourages parents to be involved with their child to optimize learning opportunities.
Click here for employment opportunities at SCDS.
Click on any Staff Member's name to read more about them.
Click on any image with the video icon (

) to play video.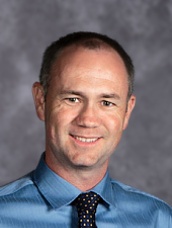 My name is Steve Prahcharov and I am the Co-founder and Principal of Scottsdale Country Day School. I am in my 19th year of education having started my career in England. I have a Masters degree in Educational Administration and have worked as a School Principal for the last 11 years. I love my job and am extremely fortunate to be in a position where I can help children and see them grow each and every day. I have been married to my wife Kathy for 13 years. We have 9 year old twins, and a 7 year old boy.
Soccer is a passion of mine and after playing semi-professional in England for seven years, I then coached soccer for nine years. I love to play golf whenever I get the chance and have been lucky enough to have achieved a hole in one! I also enjoy traveling and so far have visited 23 different countries so far. My favorite destination however is here in the good old USA, Kauai!
Scottsdale Country Day School is a wonderful school and one which has a rigorous academics and a great variety of enrichment programs. I invite you to join our Scottsdale Country Day School family! Please contact me at 480-452-5777 should you have any questions about our school or email me at steve@scdsaz.com.
In compliance with ARS § 15-183-F parent(s)/guardian(s) are hereby notified that
resume information for all teachers is located in the front office and is available
to the parent(s)/guardian(s) of any currently enrolled student.