Quick Links
FACULTY & STAFF
What parents are saying: "I could not agree more that SCDS is doing an amazing job on all fronts. My child enjoys going to school, likes the curriculum and the faculty and has made a number of new friends... all good! Thank you for all you and the faculty and staff at SCDS do day in and day out."
The Scottsdale Country Day School staff have been carefully selected to represent a plethora of educations, experiences, and unique skills to ensure each of our students are afforded a rounded education. Staff at the SCDS charter goes above and beyond when it comes down to helping each individual student be successful and will often be found after school working with students individually or in small groups.
Open communication is imperative for each child to be successful and our staff encourages parents to be involved with their child to optimize learning opportunities.
Click here for employment opportunities at SCDS.
Click on any Staff Member's name to read more about them.
Click on any image with the video icon (

) to play video.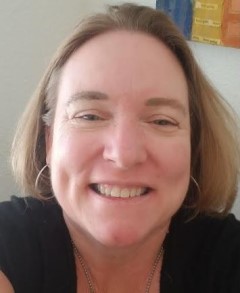 Ms. Kelly is a passionate mixed media artist and teacher. She has taught art with schools and non profit organizations including The Boys & Girls Club, Camp Adventure-Yokosuka, Japan, Kanto Plains Homeschoolers, Family Promise Phoenix, Big Brother/Big Sister of Greater Phoenix and the Rag Collection. She has also taught art workshops to Japanese children while living in Yokohama, Japan. In addition to teaching, she has worked in visual merchandising and at the Ben's Bells Studio in Downtown Phoenix teaching intentional kindness through the creation of ceramic bells. Ms. Kelly has spent 14 years living abroad in Guam, Okinawa and Japan. Four of those years were spent in the Navy with time spent aboard the USS Holland. In addition to creating art, she enjoys going for long walks, traveling, and spending time with her son. Ms. Kelly's passion is in teaching children so that they can experience the beauty that art brings to our lives.
In compliance with ARS § 15-183-F parent(s)/guardian(s) are hereby notified that
resume information for all teachers is located in the front office and is available
to the parent(s)/guardian(s) of any currently enrolled student.