Quick Links
FACULTY & STAFF
What parents are saying: "I could not agree more that SCDS is doing an amazing job on all fronts. My child enjoys going to school, likes the curriculum and the faculty and has made a number of new friends... all good! Thank you for all you and the faculty and staff at SCDS do day in and day out."
The Scottsdale Country Day School staff have been carefully selected to represent a plethora of educations, experiences, and unique skills to ensure each of our students are afforded a rounded education. Staff at the SCDS charter goes above and beyond when it comes down to helping each individual student be successful and will often be found after school working with students individually or in small groups.
Open communication is imperative for each child to be successful and our staff encourages parents to be involved with their child to optimize learning opportunities.
Click here for employment opportunities at SCDS.
Click on any Staff Member's name to read more about them.
Click on any image with the video icon (

) to play video.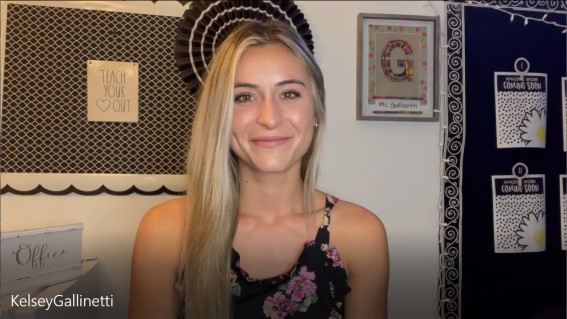 Hello my name is Kelsey Gallinetti! I am so excited to be teaching 3rd grade this year.

I was born and raised in San Diego, California. I moved to Tucson to study Elementary Education at the University of Arizona. I was an honor student while also teaching in kindergarten, first, second, and third grade classrooms. I had the opportunity to teach in Norway for 2 months in 2018, where I taught English as part of a new program offered by the University. I received my Master's in Education in August of 2021 from San Diego State University. Outside of teaching I enjoy working out, traveling, shopping, going to the movies, and spending time with my family and friends. I am so excited to begin this new school year! I believe that teaching is one of the most rewarding professions and I am honored to have the opportunity to teach your children and ignite in them a love for learning. I can't wait to meet you all!
In compliance with ARS § 15-183-F parent(s)/guardian(s) are hereby notified that
resume information for all teachers is located in the front office and is available
to the parent(s)/guardian(s) of any currently enrolled student.