Quick Links
FACULTY & STAFF
What parents are saying: "I could not agree more that SCDS is doing an amazing job on all fronts. My child enjoys going to school, likes the curriculum and the faculty and has made a number of new friends... all good! Thank you for all you and the faculty and staff at SCDS do day in and day out."
The Scottsdale Country Day School staff have been carefully selected to represent a plethora of educations, experiences, and unique skills to ensure each of our students are afforded a rounded education. Staff at the SCDS charter goes above and beyond when it comes down to helping each individual student be successful and will often be found after school working with students individually or in small groups.
Open communication is imperative for each child to be successful and our staff encourages parents to be involved with their child to optimize learning opportunities.
Click here for employment opportunities at SCDS.
Click on any Staff Member's name to read more about them.
Click on any image with the video icon (

) to play video.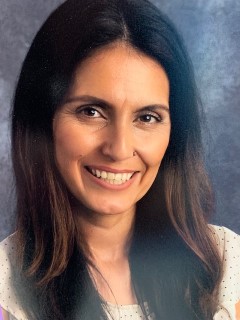 Hello! My name is Julia Mackintosh. I am the Spanish and STEM teacher at Scottsdale Country Day School. I'm enthusiastic about providing a culturally rich environment that promotes student individuality, while maintaining a strong relationship with my students, parents, peers and community. I believe in differentiating, challenging students at all proficiency levels to learn at their highest potential, and in using data to drive my instruction. I am a lifelong learner who has a passion for teaching. I will always advocate and have the best interest of my students. I'm excited to teach all students this year in a fun, safe learning environment!

I was born and raised in Los Angeles, California. I'm married and have three children - two boys, 20 and 7 years old, and an 11 year old daughter. I graduated from Arizona State University with my Bachelor of Arts in Elementary and Special Education with Magna Cum Laude honors. When I'm not in school, I enjoy spending time with my family. As a family we love to watch sports, travel and spend time together.

I can't wait to see every student's growth throughout the year!
In compliance with ARS § 15-183-F parent(s)/guardian(s) are hereby notified that
resume information for all teachers is located in the front office and is available
to the parent(s)/guardian(s) of any currently enrolled student.