Quick Links
FACULTY & STAFF
What parents are saying: "I could not agree more that SCDS is doing an amazing job on all fronts. My child enjoys going to school, likes the curriculum and the faculty and has made a number of new friends... all good! Thank you for all you and the faculty and staff at SCDS do day in and day out."
The Scottsdale Country Day School staff have been carefully selected to represent a plethora of educations, experiences, and unique skills to ensure each of our students are afforded a rounded education. Staff at the SCDS charter goes above and beyond when it comes down to helping each individual student be successful and will often be found after school working with students individually or in small groups.
Open communication is imperative for each child to be successful and our staff encourages parents to be involved with their child to optimize learning opportunities.
Click here for employment opportunities at SCDS.
Click on any Staff Member's name to read more about them.
Click on any image with the video icon (

) to play video.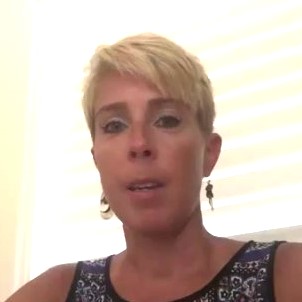 Hello my name is Erin Stanek and I am very excited to have the opportunity to teach kindergarten at Scottsdale Country Day School!!! I'm looking forward to having a great year!
I grew up and lived in Chesterton, Indiana, but my husband and I decided to move to Arizona where we can enjoy the weather. During my free time I enjoy running and hiking in the mountains and kayaking in many of Arizona's lakes.
I have a bachelor's degree in early childhood education from Ball State University and I have taught kindergarten for the last fourteen years in Indiana.
My love for teaching began at an early age. When I was six I started helping my aunt, who was also a kindergarten teacher, set up her classroom. I continued to help my aunt as years pasted and realized that I definitely wanted to become a teacher and follow in her footsteps.
In my classroom I believe that each child is unique and learns in a different way. I always get excited when a child has learned something for the first time. The expression on their little faces is priceless.
I want to thank all the parents and staff at SCDS in advance for all their continued support and cooperation
In compliance with ARS § 15-183-F parent(s)/guardian(s) are hereby notified that
resume information for all teachers is located in the front office and is available
to the parent(s)/guardian(s) of any currently enrolled student.