Quick Links
FACULTY & STAFF
What parents are saying: "I could not agree more that SCDS is doing an amazing job on all fronts. My child enjoys going to school, likes the curriculum and the faculty and has made a number of new friends... all good! Thank you for all you and the faculty and staff at SCDS do day in and day out."
The Scottsdale Country Day School staff have been carefully selected to represent a plethora of educations, experiences, and unique skills to ensure each of our students are afforded a rounded education. Staff at the SCDS charter goes above and beyond when it comes down to helping each individual student be successful and will often be found after school working with students individually or in small groups.
Open communication is imperative for each child to be successful and our staff encourages parents to be involved with their child to optimize learning opportunities.
Click here for employment opportunities at SCDS.
Click on any Staff Member's name to read more about them.
Click on any image with the video icon (

) to play video.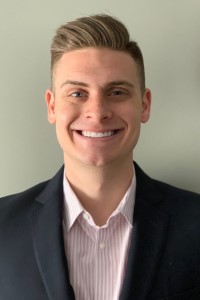 Hello, my name is Connor Blakely and I recently moved to the Phoenix area from Columbus, Ohio. I've been an athlete my entire life. I started playing soccer as a recreational sport when I was 7 years old. I have played soccer both at the national league level and NCAA level. During my junior year of High School, I tore the ACL in my left knee. The post-surgery recovery process, along with months of therapy inspired me to want to help others and pursue a life of better living through education and fitness. Fast forward - I graduated cum laude from The Ohio State University (Go Bucks!) where I earned my B.S. in Health and Rehabilitation Sciences.

In my free time, I enjoy watching sports, listening to music, and spending time with family and friends. I believe that teaching and coaching are two of the most rewarding careers and look forward to a great year and getting to know everyone. In addition to teaching Physical Education at SCDS, I am a Head Coach for the SC Del Sol Soccer Club in Phoenix.
In compliance with ARS § 15-183-F parent(s)/guardian(s) are hereby notified that
resume information for all teachers is located in the front office and is available
to the parent(s)/guardian(s) of any currently enrolled student.