Quick Links
PROGRAMS
Entrepreneurship Program
This isn't your traditional lemonade stand. SCDS students in 3rd-6th grades start class businesses and sell their products. Students come up with business concepts, marketing strategies, price points, and choose how to avoid a loss and where to spend their profit. Last year SCDS students earned over $3,000 from their businesses.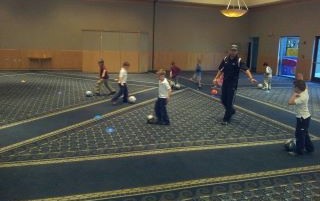 Athletics
Scottsdale Country Day School provides students with ample opportunity to enjoy participating in sport both within the curriculum and competitively through regular inter-school fixtures. As well as improving their physical fitness and self-discipline, students learn to appreciate fair play and sportsmanship.
In addition to their Physical Education studies, students are exposed to, soccer, basketball, football, cricket, flag rugby, baseball, tennis, athletics, and golf. The SCDS field has its own basketball court, baseball area, and soccer field.
Spanish
The foreign language curriculum at SCDS is a specially designed program of linguistic and cultural material. Students gain exposure to the language by engaging in reading, writing, speaking, and listening activities. Understanding the geography, history, food, and tradition of the culture play a role in developing good communication skills and insight into the world of language.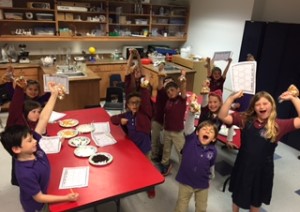 Science Laboratory
SCDS has a fully functioning Science Laboratory. The Science Lab provides students with opportunities to test natural materials and collect data using tools and techniques. Throughout the process, students have opportunities to design investigations, engage in scientific reasoning, manipulate equipment, record data, analyze results, and discuss their findings. These skills and knowledge are an important part of inquiry.
Music
Students have the opportunity to participate in music lessons specifically designed to introduce musical instruments. Keyboards, strings, and percussion are all covered within the main curriculum at SCDS with additional one-on-one lessons available after school.
Technology
At SCDS technology is valued as a tool to expand the boundaries of academic learning. Each class is fitted with a state of the art Sharp AQUOS BOARD®. The interactive display systems are much more than your typical interactive white boards. SCDS utilizes technology by providing each student in grades KG-2 grade access to iPads for study hall time and to further develop skills taught in class. Grades 3-6 have individual chromebooks to utilize for writing assignments, enhance typing skills, and during study hall.
Technology at SCDS is a tool to support and enhance the existing classroom curriculum and core academic program. iPad and Smart Board technology at SCDS immerse students with educational apps in math, digital reading, reading comprehension, and science. Teachers and students use different media to create, research, collaborate, and increase the pace of learning.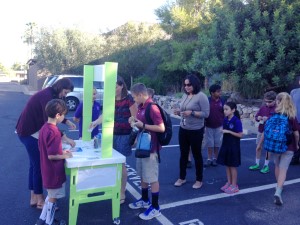 Arts
The focus of the Visual Arts program is to give students time for creative discovery. A vehicle for self-expression, they learn skills in a number of artistic media including drawing, painting, and graphic design. Student work is publicly showcased around the school throughout the year.
Manners and Integrity
SCDS provides an environment to empower students with the knowledge, skill, and confidence in manners and etiquette. The culture at SCDS encourages and helps to develop personal grooming habits, classroom and social skills, table manners, good sportsmanship, and daily courtesies.
Scottsdale Country Day School is proud of the way it enriches each student every single day. As a charter school serving students in Phoenix, Scottsdale, Paradise Valley, Cave Creek, and beyond, SCDS is now a great option for many families.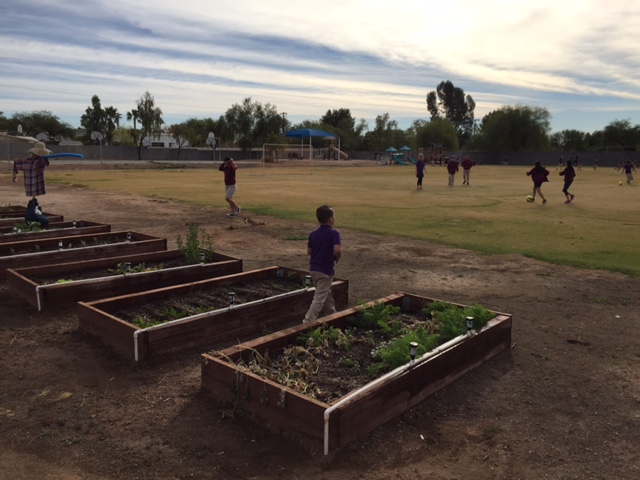 Class Gardens
The success of the SCDS garden program efforts can be seen as students begin to plant their flowers, vegetables, and herbs. What students, teachers, and volunteers have done allows students to learn about teamwork, sustainability, science standards, and entrepreneurship. The long term goal is to build a sustainable program that encourages community involvement and expands student social responsibility.
Chess
SCDS is proud to be partnered with Chess Emporium to provide an opportunity for beginner and advanced students to play chess. Chess Emporium is one of the nation's premier providers of scholastic chess tournaments and instruction.