Quick Links
ACADEMICS
What parents are saying: "I just wanted to let you know how much we are all enjoying the study hall period for homework! We believe as you mentioned, that it is a wonderful way to keep the kids motivated as well as give them an opportunity for balance in their outside lives... I hope everyone is in favor of it continuing!"

How do SCDS Test Scores Rank?
| | | | |
| --- | --- | --- | --- |
| | Math | ELA | Science |
| SCDS | 83% | 67% | 95% |
| Arizona | 35% | 34% | 59% |
| Charter Schools Average | 45% | 44% | 69% |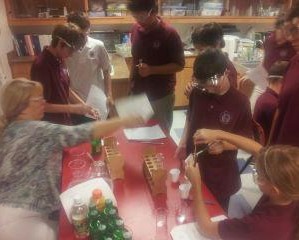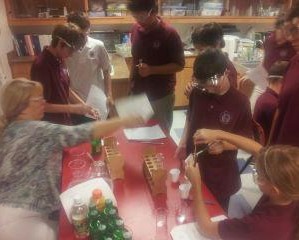 Scottsdale Country Day School uses a variety of teaching styles and learning opportunities for students to best align the vision of expanding the boundaries of individual potential.
Every child should learn the fundamentals of science, basic principles of government, important events in world history, essential elements of mathematics, widely acknowledged masterpieces of art and music from around the world, and stories and poems passed down from generation to generation.
To instill this knowledge, Scottsdale Country Day School fosters critical thinking by using various teaching styles in classrooms. Teachers focus on empowering students to be independent thinkers by providing questions, not answers to the lesson plans. SCDS is a charter school where teachers provide leading questions to students to promote an atmosphere of inquiry, curiosity, and reflective thinking to formulate conclusions and demonstrate understanding of a subject.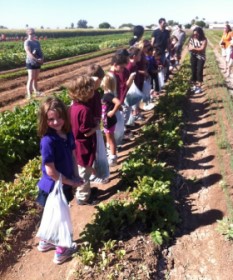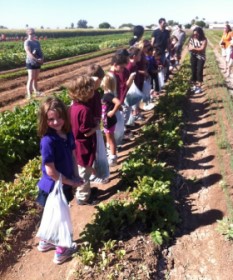 Kindergarten
Kindergarten children are ready for a more academically challenging program. Through a variety of academic experiences, children will learn reading, writing, math, and science skills. All of our programs offer age and developmentally appropriate curricula in a safe, nurturing environment. In this way we can assist children to grow socially, emotionally, intellectually, spiritually, and physically.
Theme-based lesson plans keep children interested and make learning fun while practicing pre-reading and math skills. SCDS students are exposed to other cultures and traditions, have group experiences in the classroom and on the recess field, move to the rhythm of music, and have concepts reinforced through educational computer programs.
Experience is the best teacher and the SCDS charter gives children the opportunity to participate in many guided hands-on opportunities in learning situations.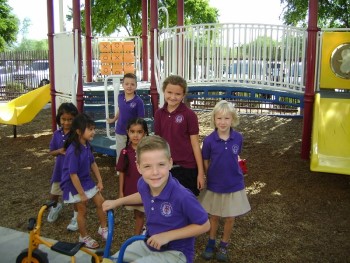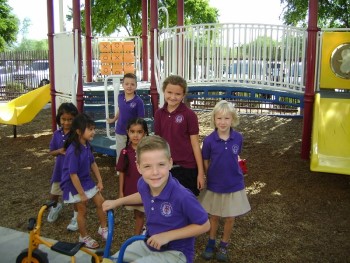 Grades 1 - 3
Children entering SCDS's primary grades can be assured of a rich and nurturing introduction to formal education. In these first years, our teachers provide a developmentally appropriate and academically stimulating curriculum.
Studies are designed to excite, engage, and challenge each young mind. Lessons build upon the content, experiences, and skills acquired from one grade to the next. This successful educational model supports student learning and students are confident and comfortable taking risks.
At Scottsdale Country Day School we strive to build a sense of community through cross-age learning experiences, all-school spirit teams, and numerous events throughout the year that include family participation. There are countless opportunities for joyous and dynamic experiences for every student Kindergarten through third grade.
Grades 4 - 6
Fourth and fifth grades at Scottsdale Country Day School could be described as "bridge" years between the primary and upper grades of the school. With an incredible cadre of academics and experiences behind them, students at this age are now ready to move forward and develop their knowledge in all core subjects with higher order thinking and autonomy.
The intermediate grades curriculum is intellectually rigorous and fast-paced, and gives students plenty of opportunities to learn and practice time management, organization, and other study skills that will benefit them in junior high and beyond.
Supported and encouraged by their teacher-mentors, students begin to develop a sense of pride about their academics and home life. Our intermediate grades students feel known, understood, and acknowledged for who they are at SCDS!